Business casual is in this autumn/winter, and the one staple piece you need is a blazer, but we know they can get pricey, from oversized to body con, we're giving you 5 affordable blazers to add to your wardrobe this season.
ZARA- 'flecked tailored blazer' – £29.99
A classic button up blazer, slightly oversized with a low cut neck so you can achieve that casual, thrown-on look. Neutral colours are a must have in everyones wardrobe so this one is perfect! Zara are also selling matching trousers if you want a more put together look!
2. NASTYGAL- 'abstract print blazer' – £33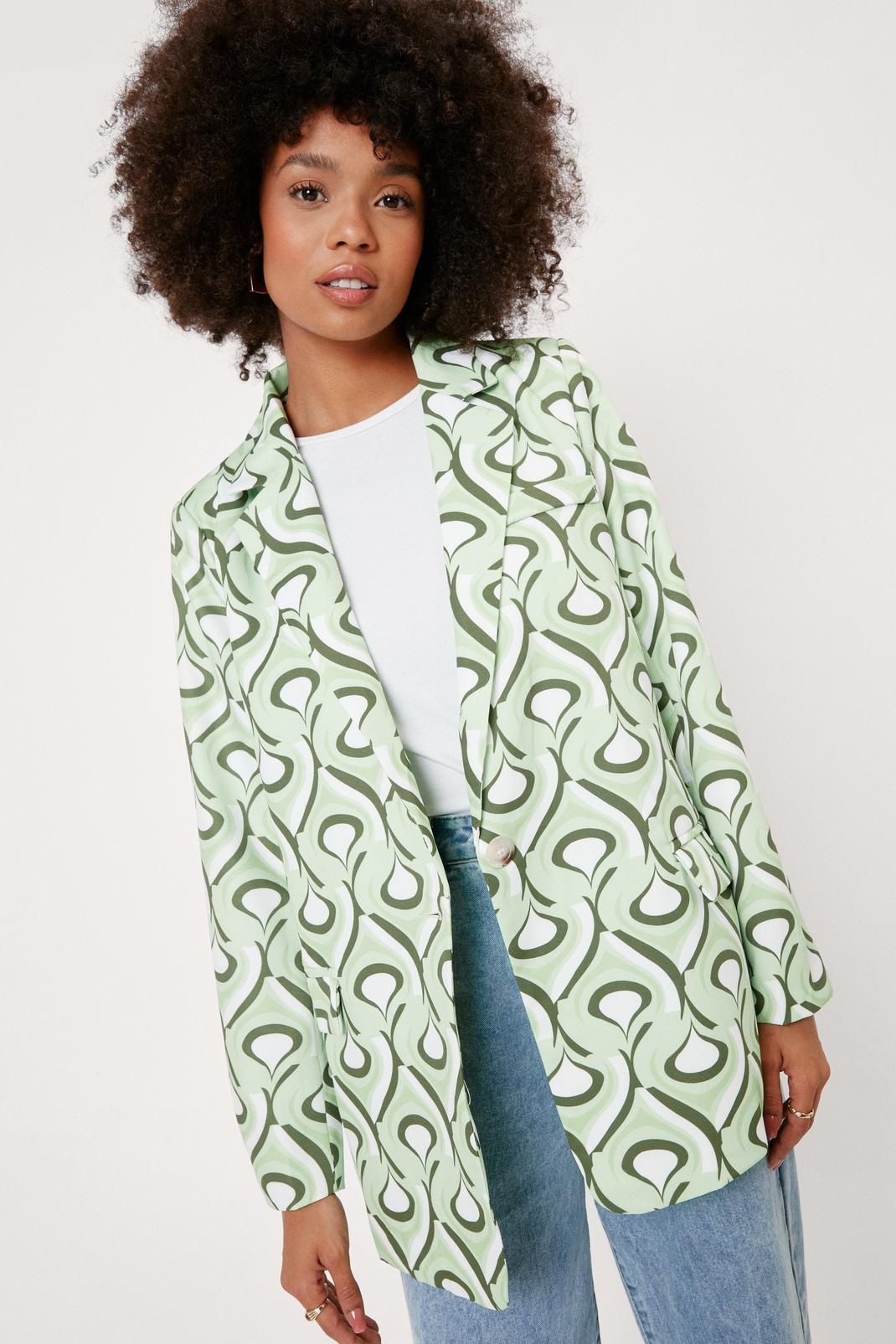 This ones for those of you who like a more funky, out there look, but still wanna look put together. You can dress this down with some more basic pieces, or go really out there and pair with some bright colours and patterns!
3. ISAWITFIRST- 'stone single breasted cropped blazer' – £10.50
Bargain! bringing an edge to the classic full length blazer, this one is cropped, which has been very popular recently, for a more revealing look, and you can also buy matching shorts!
4. H&M- 'oversized jacket' – £29.99
We've all been loving the oversized look, and that doesn't disclose blazers. This one gives that 'dad's clothes' look and it's the perfect staple blazer you need in your wardrobe, it'll go with anything you already own, or you can buy the matching trousers!
5. PRETTYLITTLETHING- 'stone cut out waist utility blazer body con dress' – £35
We couldn't do an article on blazers and not include something from Molly Mae's collection. She's been wearing nothing but blazers recently, including the newly popular blazer style dresses, this one's a nice neutral colour so you can pair it with some funky footwear and a cute bag! blazer dresses are a great staple piece as you can dress them up for a night out, or down for a day out!
Ellie Byrne