All that glitters: Eurovision Fever!
The Eurovision Song Contest is back for its 66th annual show
---
Eurovision has been on the telly for 65 years, and has become something of an institution. Its elaborate costumes, grand effects, camp 'euro pop' tunes, and cringe-tastic multi-national judging panel has up to 600 million of us tuning in each year
---
The first Eurovision Song Contest was held on 24 May 1956, when only seven nations participated. Eurovision has been identified as the longest-running annual international televised music competition in the world and these days, over 40 countries regularly take part each year.
In 1974, Sweden's winning song "Waterloo" was performed by a little known band called ABBA – have you heard of them? They would later go on to become one of the best-selling acts in pop music history and arguably one of the biggest ever musical successes to come out of the Eurovision Song Contest. UK's entrant the same year by the way, was none other than "Sandy Olsson' herself – Olivia Newton-John! She came fourth.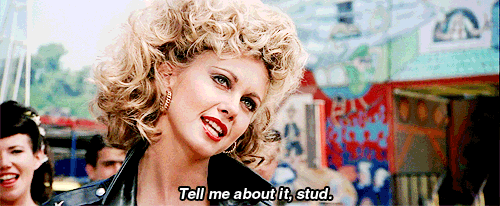 Other well- known participants of the competition include Pop Legend Celine Dion who represented Switzerland in 1988 and beat the UK's entrant Scott Fitzgerald by one point. 'Peter Pan of Pop' Cliff Richard has represented the UK in Eurovision twice. In 1968, the first colour broadcast of the contest, our Cliff's classic "Congratulations" was pipped to the winner's post by just one point. He tried his luck a second time in 1973 and this time finished in third place. Third time lucky, Cliff?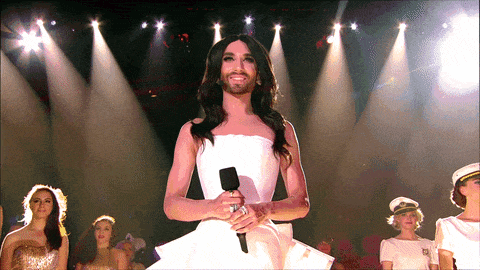 Conchita Wurst 'The bearded lady' won Eurovision representing Austria in 2014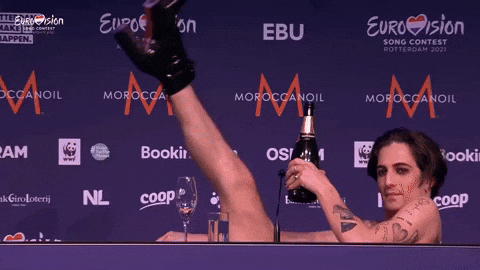 This year Eurovision 2022 will take place in Turin, Italy following the country's victory last year by glam rock band Måneskin. Måneskin came first with 524 points, followed by France on 499 and Switzerland on 432. However, the rock act's victory was marred in some controversy as viewers at home claimed they spotted lead singer Damiano David snorting cocaine off the table in front of him. He vehemently denied the allegations and took a drugs test to prove his innocence. The band left the drugs controversy behind them to have success all over Europe and America. They will perform their new single 'Supermodel' live on stage at the Grand Final in Turin on 14th May.
Sam Ryder will represent the UK in this year's Eurovision song contest with his song "Space Man"
---
---
If you're a fan of TikTok, chances are you've already discovered Sam "Hair Wolf" Ryder. He's the man whose pop covers and powerful voice made him an online sensation during the pandemic, generating more than 100 million likes and attracting some 12 million followers. Justin Bieber, Sia and Alicia Keys are among the megastars to give him their seal of approval.
#esc2022
---
In more recent times, the UK has not had a great deal of success in Eurovision. Even though, we do have 5 wins under our belt, we have not claimed the title since Katrina and the Waves brought it home in 1997. There has long been conspiracy theories amongst Eurovision lovers that geopolitical alliances ultimately impact the votes. Neighbouring countries tend to stick together and vote for each other for example. So is it even about the music? Or is it all down to tactical voting? For the UK now, there seems to be an overwhelming expectation that our fate has been sealed following BREXIT because 'Europe hates us'. last year's efforts from James Newman's "Embers" saw the UK receive NIL POINTS for the second time in competition history. "This is what happens when you spend five years telling the rest of Europe to f@@k off" One person joked on Twitter.
---
So, what are our chances this year? Ahead of the contest, bookmakers, experts and fans are all expecting Sam to finish in the top five, if not win.
However, Ukraine's entry, Kalusha Orchestra are, unsurprisingly, the favourites. Ryder is rooting for Ukraine too, viewing Eurovision as "a celebration of inclusivity, peace and love." He says it's important that it uses that platform to show solidarity to Ukraine. Everyone feels the same.
Sam has managed to change the UK's attitude towards Eurovision somehow and is full of positivity and hope about his chances in the 66th contest and what the contest represents as a whole – he insists it's not even true that the rest of Europe is out to spoil the UK's fun and that it is our responsibility to try to eliminate the negativity surrounding these opinions.
---
"People are generally really lovely and this stigma that we carry at home that the UK isn't liked is something we choose to repeat – it's nothing more than a negative thought pattern,

We're just torturing ourselves. It's time we gave it up."

– Sam Ryder
Good Luck Sam!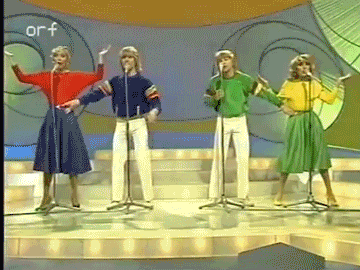 The Grand Final of the 66th Eurovision Song Contest will be aired on BBC1 on Saturday 14th May at 8pm
---
---
By Kat Von Stoth