Total SWIPE out: The Tinder Swindler
Swipe Left, Swipe Right… finding love online is not easy, especially when faced with a con man…
Swindler [ swind-ler ]
---
By now, most of us have heard about and caught up with the hit Netflix show "the Tinder Swindler". The original documentary, released February 2022, landed top of the global weekly viewing chart, becoming the first documentary released by Netflix ever to lead the ranking.
It received 45.8 million views worldwide during its first week.
---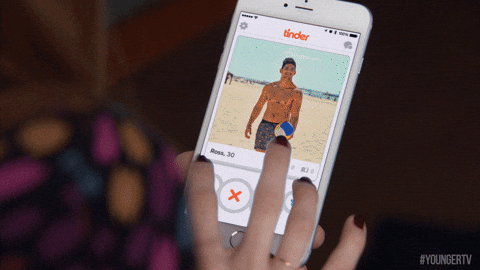 Israeli born Shimon Hayut fabricated his identity and created an alias – Simon Leviev; the Prince of diamonds -supposedly the son and heir to a millionaire diamond tycoon. Hayut conned his way into the hearts (and wallets) of many women he had met using online dating platform, Tinder. He wooed his victims with his supposed lavish lifestyle, private jets, five star hotel stays and fancy dinners. His crimes became akin to a 'successful business model', where he would carbon copy his incredible story to each of the women he swindled, using each one's finances to pay for the next. Once entrapping his victim by leading them to believe his affections were genuine, he coerced them into taking out loans for him in order to avoid the threats of his 'enemies' who were trying to track him down. Needing to stay under the radar to go undetected, he would need the funds to be untraceable thus not in his name. These women, whose trust he had gained, had no need to doubt his story – after all, Simon was rich, handsome and in love with them, and had promised to pay them straight back when he was out of danger, so of course he would stick to his word… right? 

Wrong. he made the whole thing up and of course, had no intentions or means to pay back any money.
When Hayut was eventually found out and confronted on his scheming, he showed his true colours and turned nasty and threatening.
Three women feature in the documentary, but it is thought that Hayut's elaborate scam affected many more women (including a number who are yet to come forward) and that he pocketed over $10 million in swindled money.
In December 2019, Shimon Hayut was convicted of fraud, theft and forgery and sentenced to 15 months in prison. He was released after only 5 months.
Ayleen Charlotte believed she had been in an exclusive 14 month long relationship with Simon Leviev when she read about his antics in the newspaper. Realising the part she played in his scam and that her loaned money was unlikely to ever be recoverable, she sought to get her revenge by flogging Simon's designer gear online. What a hero! Hell hath no fury like a woman scorned….
Following the documentary's airing, Cecilie Fjellhøy, Pernilla Sjoholm, and Ayleen Charlotte launched a crowdfunding campaign, hoping to raise enough money to clear their debts. To this day, they are still cleaning up the mess Hayut has landed them in, whilst astonishingly he remains at large, a free man.
You'll be pleased to know though, Simon Leviev, Shimon Huyat and any variant of his alter-ego are now banned from Tinder, who have also released an article for all you hopeful singletons out there on how to protect yourself online.
It's also worth noting that men who are set to inherit millions and own private jets probably don't use Tinder.
It has been reported that Leviev has been signed to a talent manager, and is hoping to pursue a career in Hollywood, with a potential dating show on the cards! Watch this space.. I don't think we've heard the last from the Tinder Swindler yet.
---
"I will share my side of the story in the next few days when I have sorted out the best and most respectful way to tell it, both to the involved parties and myself. Until then, please keep an open mind and heart."

Shimon Hayut / Simon Leviev / The Tinder Swindler
---
Written by Kat Von Stoth