5 positive influencers you should be following in 2021
The social media scene is now filled with influencers, however, is it now setting unrealistic standards of beauty, body image, and lifestyles? We only see the best versions of people's lives, which can often make us feel bad about ourselves and what we're doing. Here are 5 influencers who decide to show the reality of life as well as raising awareness of important issues and bringing some positivity to our feed to lift our moods.
Dr. Alex George
Not only has Dr. Alex been working as an NHS doctor throughout the whole pandemic, but he is also now an influencer after gracing our screens in the summer of 2018 appearing on series 4 of Love Island, he is now using his platform of 1.6 million followers on Instagram to show the reality of the pandemic and to raise awareness of real-life issues. After the recent loss of his brother last year to mental health, Alex now wants to educate and support others going through similar experiences by making weekly Q&As and posts dedicated all to health and fitness, as well as always making sure to interact and respond to his followers. He always uses his platform to highlight and recognize the achievements of others, often interviewing other NHS workers on his podcast, The Waiting Room, giving them the opportunity to have their voice to share their experiences. Overall Dr. Alex has become is one of the most realistic influencers out there and an icon to many, not sugarcoating his Insta feed just showing his normal life whilst helping others at the same time. As of the 3rd of February, he has now also been appointed Ambassador of Mental Health where he will be working closely with the government to make a change and make mental health a priority. There is nothing not to adore about Alex!
Charlotte Emily Price
Charlotte Emily Price is a 21-year blogger who shares posts on her Instagram and Youtube all about fashion, beauty, and body positivity as well as her university life where she recently graduated from the University of Lincoln in 2020 studying forensic science. She prides herself in sharing midsize fashion, showing her imperfections and different angles to normalize 'normal' bodies as we should! She says she wants to make her followers feel good about themselves all year round and to never feel bad about how they look because of social media. Charlotte also speaks openly about her mental health and the dark times she has been through, often speaking to her followers like they are her friends. She was recently invited to a talk for Amazon Prime's Video UK Youtube channel to discuss Discuss Surviving Social Media, joined with Camilla Thurlow and The Iconicakes. Charlotte is really like the best friend we all need in our lives right now.
Em Ford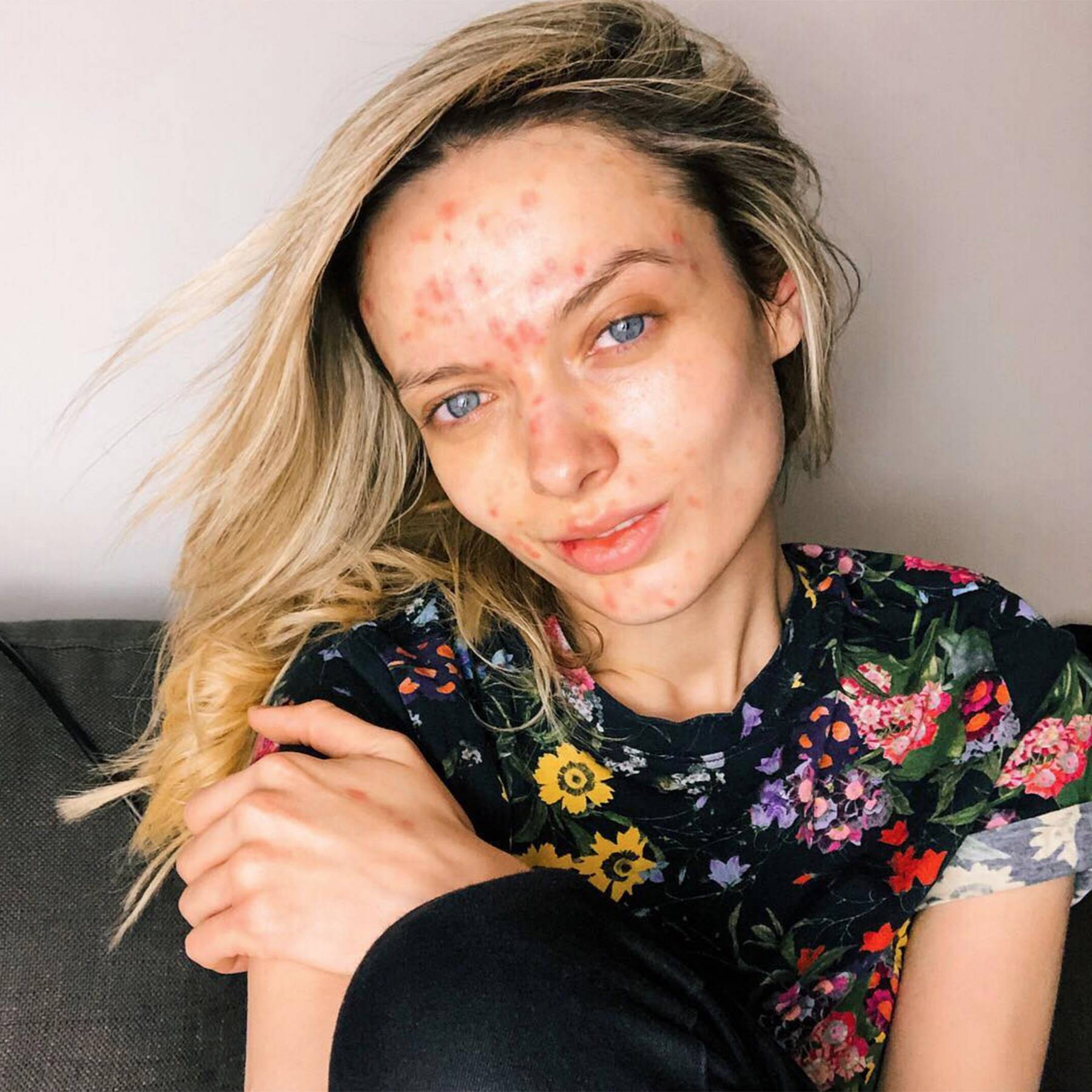 Em Ford is a massive advocate for skin positivity, she started posting images of her bare face on Instagram back in 2015 following developing adult acne at the age of 24 after seeing so many brands setting unrealistic beauty standards, she began questioning her worth and felt her self confidence plummet. Em started sharing her journey online by creating Youtube videos and Instagram content, with her video titled, "YOU LOOK DISGUSTING", reaching over 34million views showing the comments she has received online and the damage it can have. Em since has filled her platform with uplifting messages in the hope to help others who were feeling the same way living by the motto, "true beauty comes from the inside", which is all that matters, showing others that adult acne and imperfections are normal.
Millie Gooch
Mille is a 27-year-old writer, speaker, and activist, she decided to give up alcohol for good in 2018 when she found her mental health deteriorating because of it, 7 months on she has now built up a website and platform named, 'Sobar Girl Society', with over 100k followers on Instagram as a support space for women who have also decided to ditch the drink. Millie hosts virtual boozless brunches giving women across the country the chance to connect and works with organizations in universities working hard to help change the conversation about not being seen as 'boring' if you don't drink. Millie has recently brought out a book named, The Sober Girl Society Handbook: An empowering guide to living hangover-free, to uplift girls who don't drink, as well as sharing her journey to sobriety with many tips.

Simon Glazin
Simon Glazin is a talented writer and blogger, which he has also written two books Life Lessons from a Dachshund and Gym Junkies, to lead him onto deservedly winning Cosmopolitan magazine's male blogger of the year in 2011. Alongside that, he also hosts a hysterical podcast called Big Mouth covering all things fashion, food, music, and lifestyle, and then as well as that he is also the Social Media Manager of Matalan! Simon is one busy and talented guy. He regularly writes articles on his blog about body positivity and self-love interviewing guests about their journeys, which we are all here for at the moment, and runs a dog lifestyle blog called Lifestyle Tails. Simon was recently featured on our Agony Uncle podcast for the Carbon Live Feel Good Festival, and you can read his full interview here https://www.carbonmagazine.co.uk/carbon-live/carbonlive-meet-the-guests-simon-glazin/
Written by Lucy Sanders