Hey there? Ready for another fashion trend update? Lets talk about "Trench Coats".
Its a classic staple that never goes out of style and adds a touch of sophistication. Whether you're dressing up for a formal event or going for a causal look, a trench coat is the perfect outerwear option. If your going for something more causal throw on a simple t-shirt and jeans. If your looking to dress up why not pair it with some tailored trousers and a white blouse for a more elegant feel. The trench coats timeless design and neutral colours make it easy to pair with any outfit.
One of the reasons trench coats are back in fashion is their ability to effortlessly transition between seasons. They are perfect for those days where its not quite cold enough to wear a heavy coat. The lightweight fabric of the coat provides you with the right amount of warmth without making you feel overheated.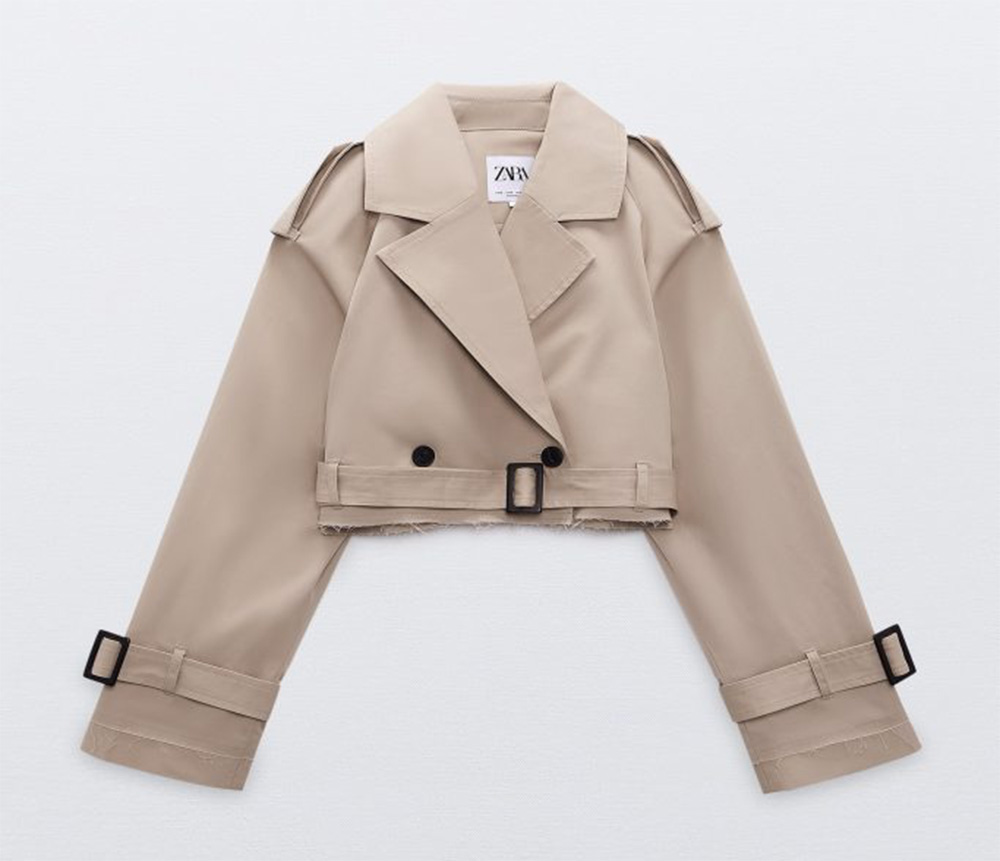 These coats come in all sorts of style and lengths, one particular style that has been trending all over TikTok is the cropped style. The Zara trench coat in particular has been styled by many fashion influencers on TikTok and went viral within a few days. So go ahead a grab one while you can!
These coats come in many colours such a navy, khaki, black or grey, the colours are endless. So don't worry if the classic beige is not your cup of tea.
Here are some other trench coats that are a must for your winter wardrobe:
This fashion piece is definitely a great investment and the ultimate way to go for the upcoming winter season. So why not add a trench coat to your collection and embrace its timeless look – you'll love it!
By Emma Patel