We've had the Chanel Diner, get ready for the Burberry Greasy Spoon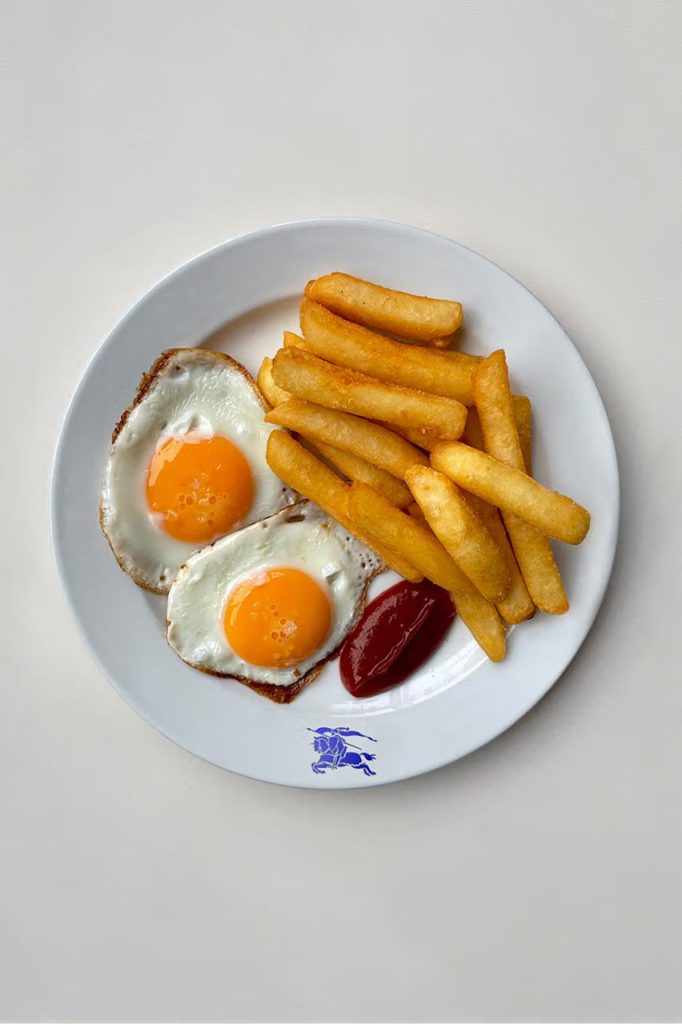 ---
The latest industry trend appears to be unfolding: food-based gentrification. As London Fashion Week kicks off none other than the most quintessentially British designer of them all, Burberry, has caused a stir in the community.
You may remember earlier this year that Burberry went under a rebrand, their campaign images featuring many a swan and the striking cobalt blue equestrian knight put the brand back into the sights of a younger generation. Following their rejuvenation, the luxury label has announced the launch of their "Burberry Streets" program: "merging the brand's forward-thinking vision with its rich heritage, bringing modern British luxury to life in new and innovative ways." via the form of events, immersive experiences and installations across London.
Burberry's first venture under the initiative entailed joining forces with North London's beloved Norman's Cafe to curate an elevated dining experience. Located in Tufnell Park, the cafe has been temporarily rebranded with the Burberry insignia including their logo on crockery and uniforms as well as the inclusion of an 'exclusive' menu. The no-frills grub includes British favourites such as egg and chips, bangers and mash, jam roly poly with pink custard and a selection of baps. Furthermore, a travelling Burberry x Norman's food truck will make the rounds to Duke of York Square and 180 Strand throughout Fashion Week as Daniel Lee presents his first-ever collection for AW23.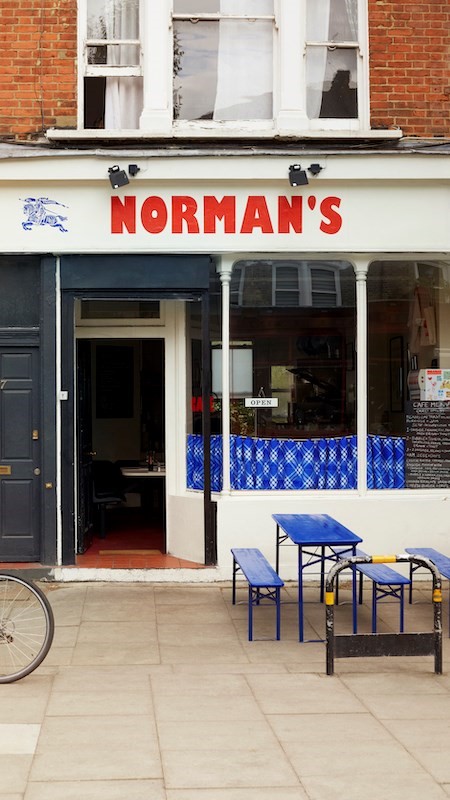 Prior to the takeover of Lee as Creative Director, Burberry has had a complex relationship with the class system. Originating as a label reserved for the likes of wealthy middle to upper-class gentlemen in 1856, their famous Nova Check print transformed the brand into the iconic fashion house it is today. 100 years after the debut of Nova Check, the design became incredibly popular with Britain's working-class communities following the nineties and naughties Britpop surge.
The connotations of Nova Check began to change due to the media's ongoing discrimination against the country's low-income occupants. The design was quickly labelled as "Chavvy", people in the public eye such as Daniella Westbrook, the former East-Enders star, were photographed in Nova Check heavy ensembles and subsequently berated by tabloids. It even reached a point where some pubs banned anyone wearing Nova Check due to it's connotations. Because of its unsavoury press, Burberry began to phase out its production and by 2005 less than 5% featured in their collections. Their revocation of any association with Working Class Britain even led to a rebrand in 2018 (which was deemed as a flop) with an entirely new print they intended to be their signature design, thus followed the repopularisation of Nova Check amongst the middle class when it was decided that looking too privileged was uncool. The opinion of Burberry in the press was turned on its head once again as soon as A-list celebs and the socialites of London started wearing the print again.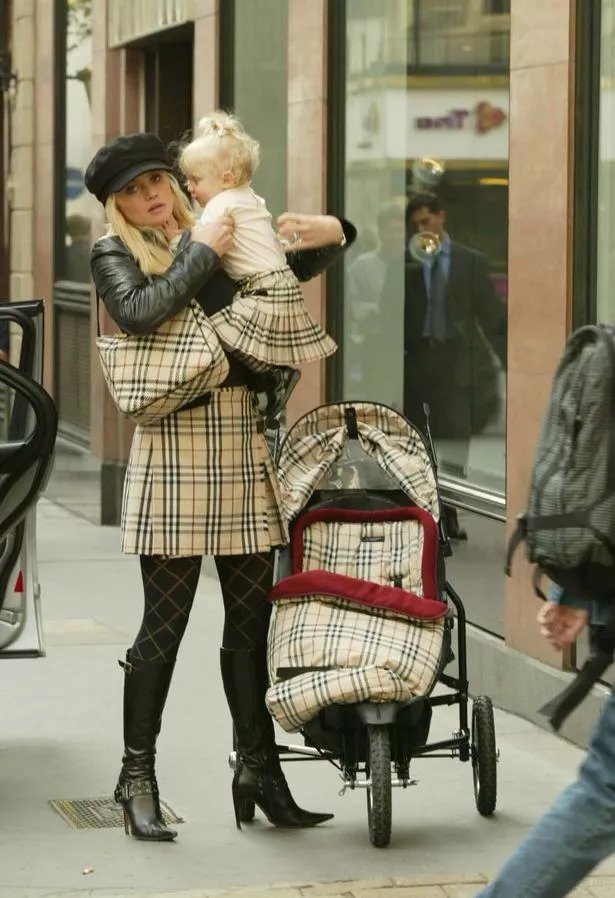 For Burberry to reappropriate a Greasy Spoon cafe as part of a campaign has consequently raised a lot of eyebrows across communities. Burberry so adamantly rejected their Working Class patrons, for them now to effectively want to be a part of the culture feels disingenuous for many. The pop-up store element reaffirms that their involvement with London's "rich heritage", or the non-luxury side of it, may only be temporary. How Daniel Lee will steer Burberry's ethos is yet to be discovered, we can only hope he pays his dues to all of Burberry's fans – not just the elite.
---
By Rosa Macvicar