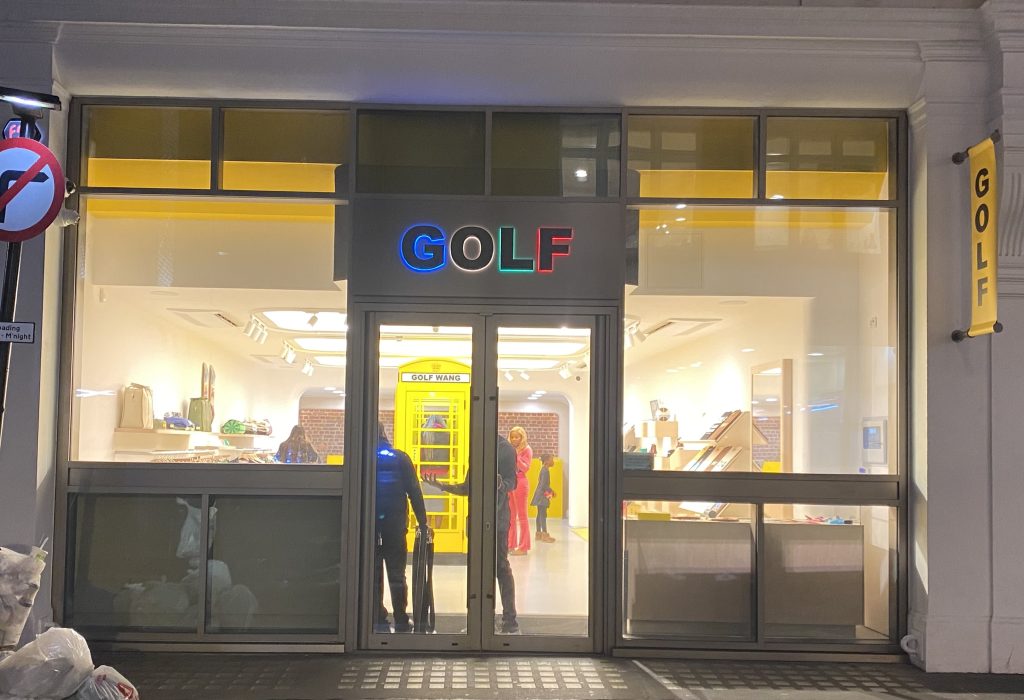 Last week Saturday, Tyler the creator opened his third store Golf Wang in Soho London, customers and Fans lined up for hours just to see/meet Tyler the Creator and buy at least one item from the store. Yellow bags with the word GOLF in the middle were seen all around Central London after the opening. After the rage died down, I decided to go and see the store for myself and get a proper chance to enjoy the vibe.
Placed near Carnaby street, at first glance, the store is quite hidden, only noticeable by the small sign that says GOLF, but once inside its all bright and colourful, the interior is very eye-catching with light cream-coloured walls, big bright ceiling lights, floating shelves, big mirrors, light grey flooring with two yellow rugs, and the most noticeable thing in the store, the big yellow GOLF Wang telephone box. They have popular music playing in the background to make the experience much better. All the staff are fully dressed in GOLF Wang, which was also very helpful for costumers to see how a certain item that they may have been eyeing up would look as well as how the sizes fit.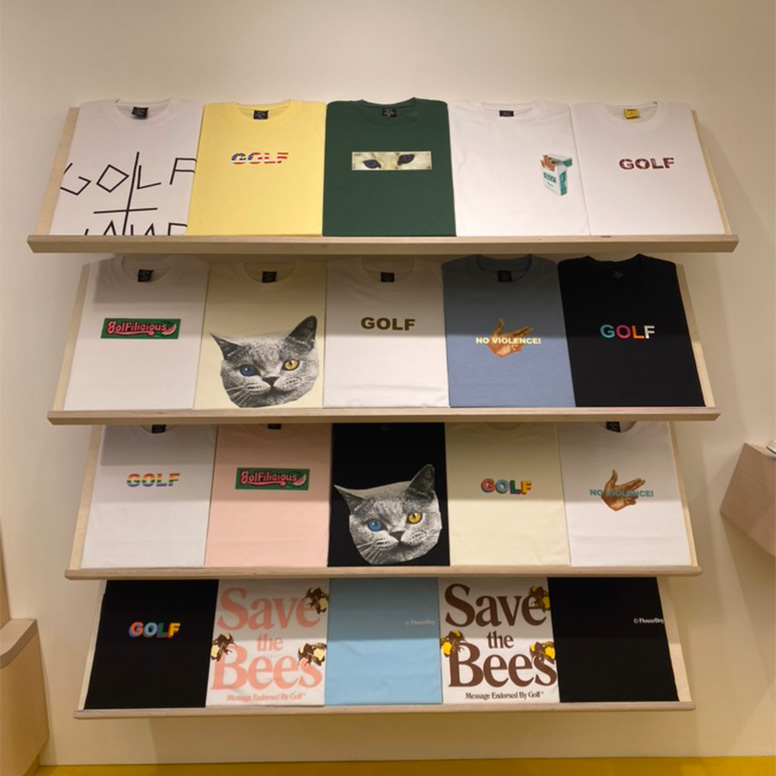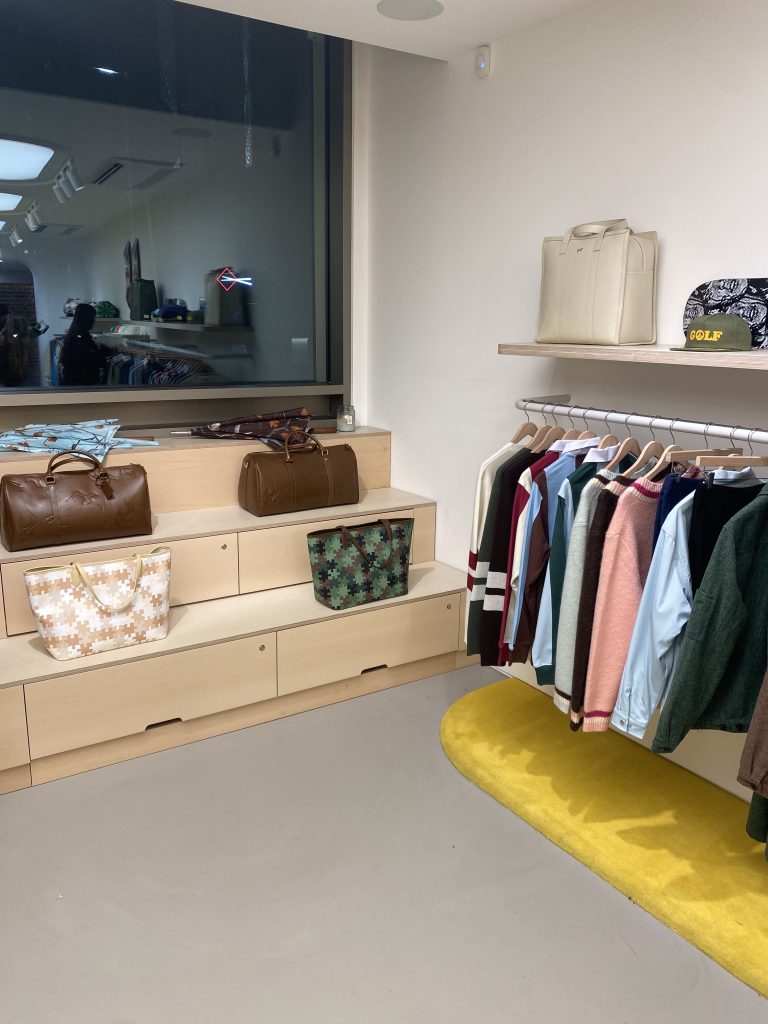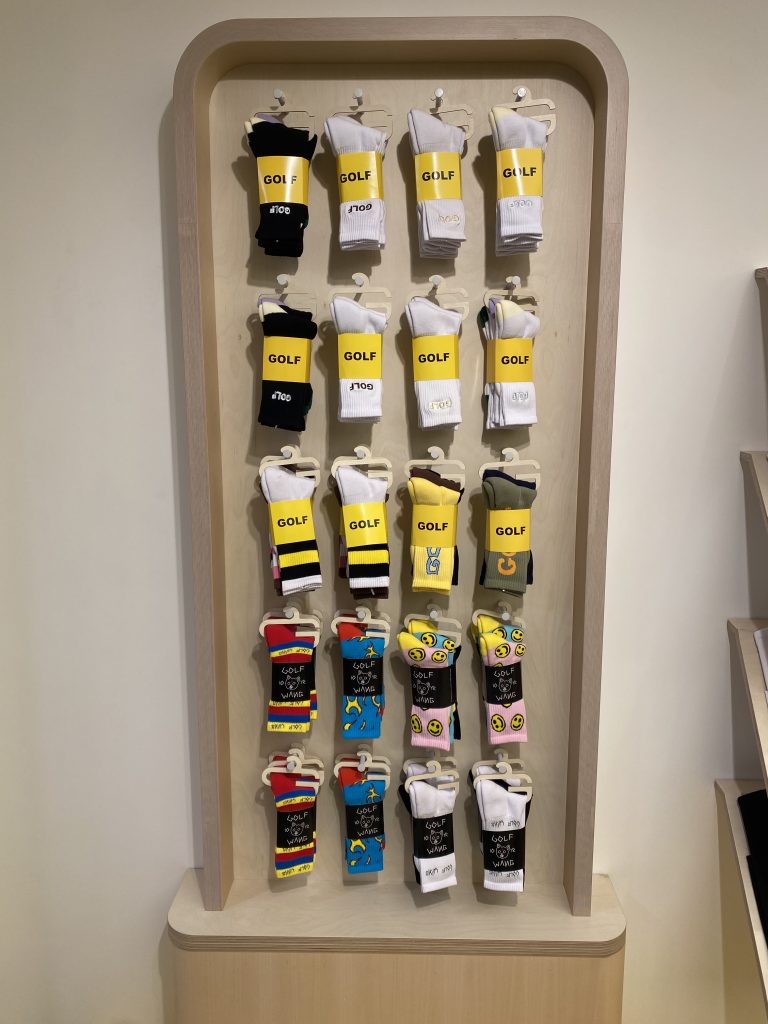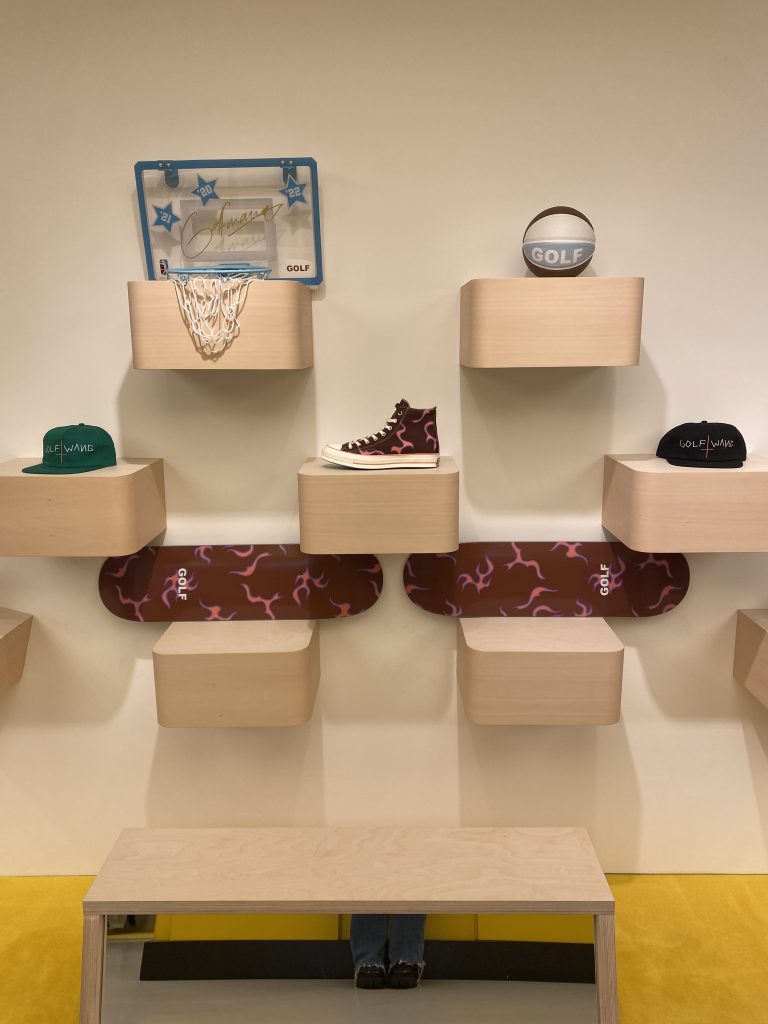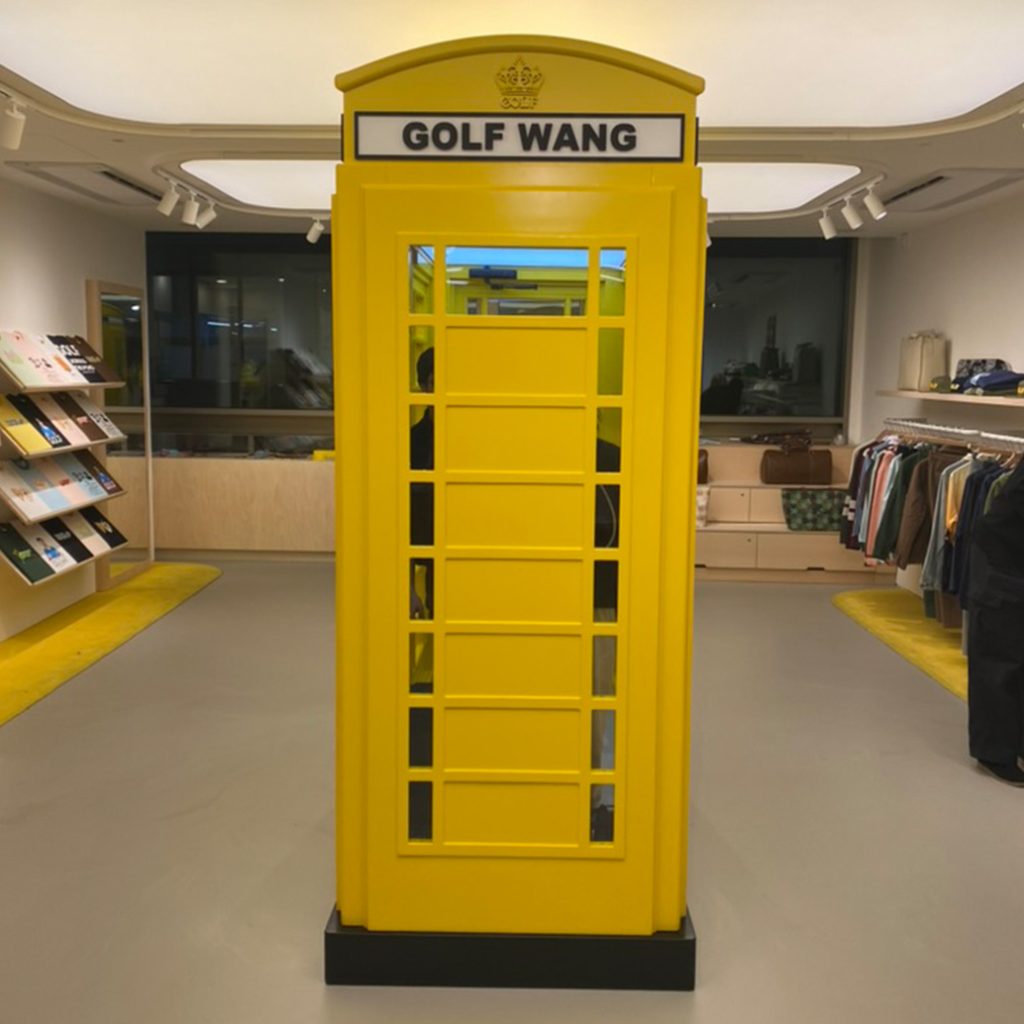 As for the products, there are a variety of Bags, Beanies, Tops, Sweaters, Denim, Hoodies, Shoes, Key-rings, Jewellery and Records. Their latest collection is very trendy and very streetwear inspired. The prices range between £12 to £300+ which I believe isn't that bad because it allows everyone to buy something, it doesn't force people to feel like they would have to spend a lot of money if they went to the store.
I would say that visiting Golf Wang would definitely be an experience especially if you are heavily into fashion. Despite it being a small store, there is plenty to see to keep you occupied for a while and it is a very comfortable space. Not many artists can pull off having their own fashion brand, but I believe that Tyler executed this very well!
written by Chaiyla