Most Instagramable immersive hotspots in London
The new era of technology has taken our breaths away yet again, constructing sensational digital forms of visual arts such as large-scale optical illusions, and themed rooms with interactive art visuals with mixed reality VR displays. I know you're itching to go and get those new snazzy aesthetic pics for Insta. Now as the festive season has approached us you can! A wave of these flawless exhibitions has been scattered all over the city of London for the winter seasons, tourists all over the world are eager to experience these hottest spots in the city and so should you! Here are some of the best immersive and interactive exhibitions and galleries you must visit to get the finest Instagram aesthetic pics!

The Butterfly Trail- The Now building
This isn't one to miss! the world's first and most mesmerizing mixed reality exhibition in London at Outernet flagship space. A stunning optical reality where you can interact with the exquisite immersive butterfly show. Utilising your phone to show the immersive butterflies to land on your hand! That is another level of stepping up the game. click here to find out how to get there!
The Twist Museum Oxford Street
Want to take a break from your long day of shopping? well while you're in Oxford Street you must Take a detour to a new sensory experience of visual illusions, created by a collaboration of ingenious artists and designers to present you with a different surprise in every room you enter.
–summer palace Outernet- the now-building
This is a fantastical idea created by Agustin Vindal Saavedra named the Summer Palace which In my eyes is the most beautiful, serotonin-filled creation displaying a combination of Renaissance paintings combined with particle simulations and 3D visuals. This takes visitors back in time without blinking an eyelid. click on the link above to book your ticket!
Sophie Tea Art Gallery- In Carnaby Street
if you are desperately trying to find the coolest aesthetic-themed rooms for your Insta Sophies Tea art gallery is the one you can't beat, with beautifully decorated interiors mixed with immersive and animated paintings. the exhibition provides a warm homely feel allowing you to get comfy and ready to get your phone out.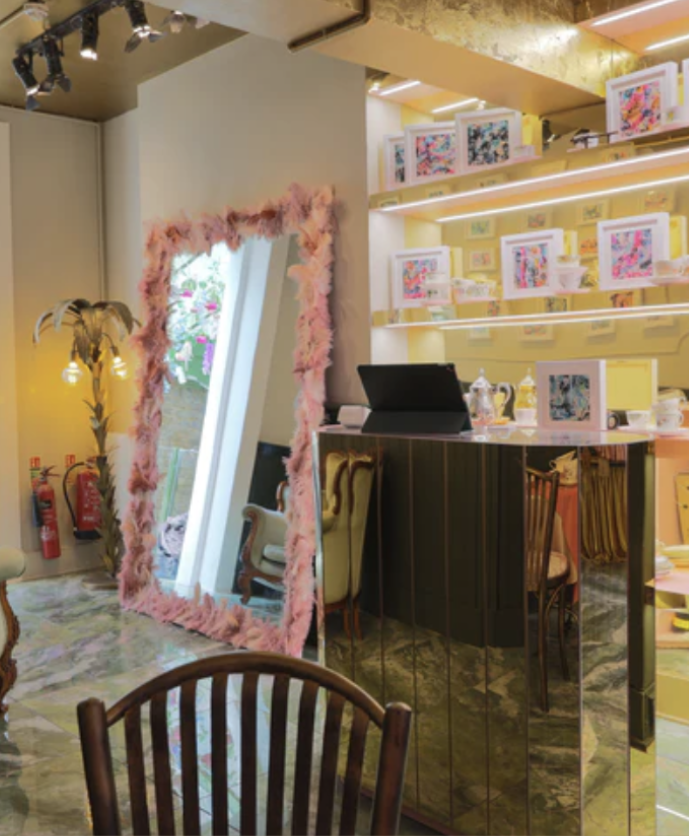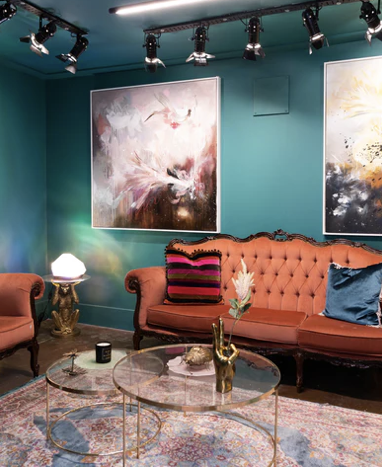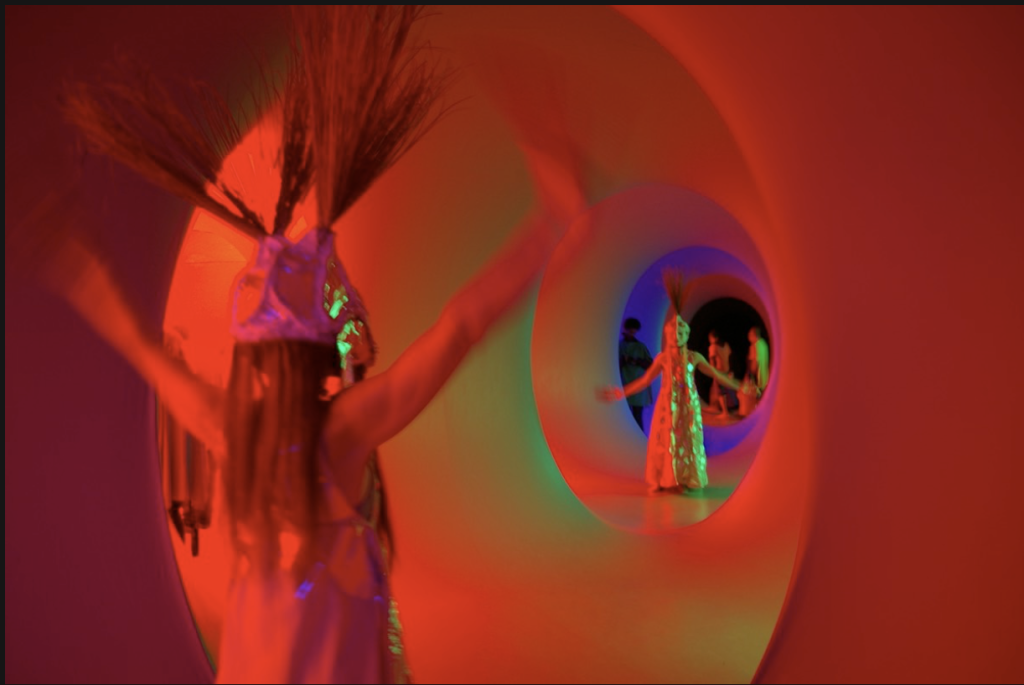 colourscape– clapham common room
These awesome Ali cybernetics. are the showcase works of Salvador Dali work, and his idea of an insight into his own brilliant mind through fun and playful interactive rooms and colourful ombre tunnels!
Bye Emily Ayse Jemal.